Connect with professionals from every facet of the energy industry across the more than 24 hours of B2B networking. New events are regularly added to the schedule. Stay tuned!
Run with the Sun 5K
5:00 am - 7:00 am
Lace-up your running shoes and start your day off right with an energized run with your colleagues at the Run with the Sun 5k!

All registered RE+ attendees are welcome to participate. A ticket purchase is required for participation. Space is limited.
Early Bird $45 (Register and purchase now until June 8th)
Standard $50 (Register and purchase from June 9th - September 9th)
Onsite $55 (Register and purchase onsite from September 10th - September 14th)
Poster Reception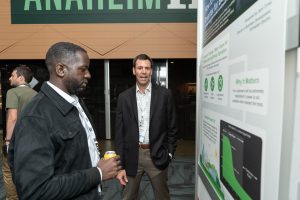 4:30 pm - 5:30 pm
Our poster presentations are designed to provide you with valuable insights and knowledge about the renewable industry.

Open to all registered RE+ attendees.
Women in Renewable Energy Reception (WIRE)
4:30 pm - 6:00 pm
Empowering Women in Renewable Energy WIRE is an organization that is dedicated to empowering women in the renewable energy sector. Join your fellow female camaraderie for an evening of fun and networking!
A ticket purchase is required for entry. Space limited.
The Annual Block Party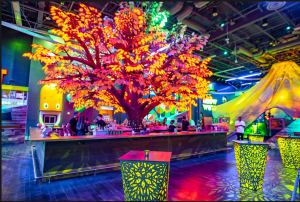 7:00 pm - 10:00 pm
Get ready to feel the festival vibes at our annual Block Party! Join your colleagues for a night of drinks, music, and entertainment at Las Vegas' newest experimental entertainment venue. 
A ticket purchase is required for entry. Tickets are included with Full Conference attendees and Expo Hall Only Networking Bundle passes. Other attendees may purchase a ticket for the Block Party as an add-on during the registration process for $160. Age 21+ admittance only.
RE+ Tech Funders Breakfast
8:00 am - 9:15 am
Break the mid-week event up with a fast tech update on all things renewable. Located in the Bellini Room at The Venetian on level two.
A ticketed event only for anyone.
$75 for members
$85 for non-members
RE+ 2023 Job Fair
11:00 am - 3:00 pm
Looking to join the fast-growing renewable industry? Get your resume ready and meet some future-forward companies looking for you to help make a difference and keep them growing. Join us at the Bellini Room at The Venetian on level two.
This event is open to all job seekers. Registration to RE+ 2023 is not required. Employer booths are available for $300+.
Exhibit Hall Happy Hour
5:00 - 6:00 pm
Close out a full day of learning with libations and laughter on the expo floor.
All attendees with any registered pass to RE+ 23 are welcome to attend. Age 21+ admittance only.